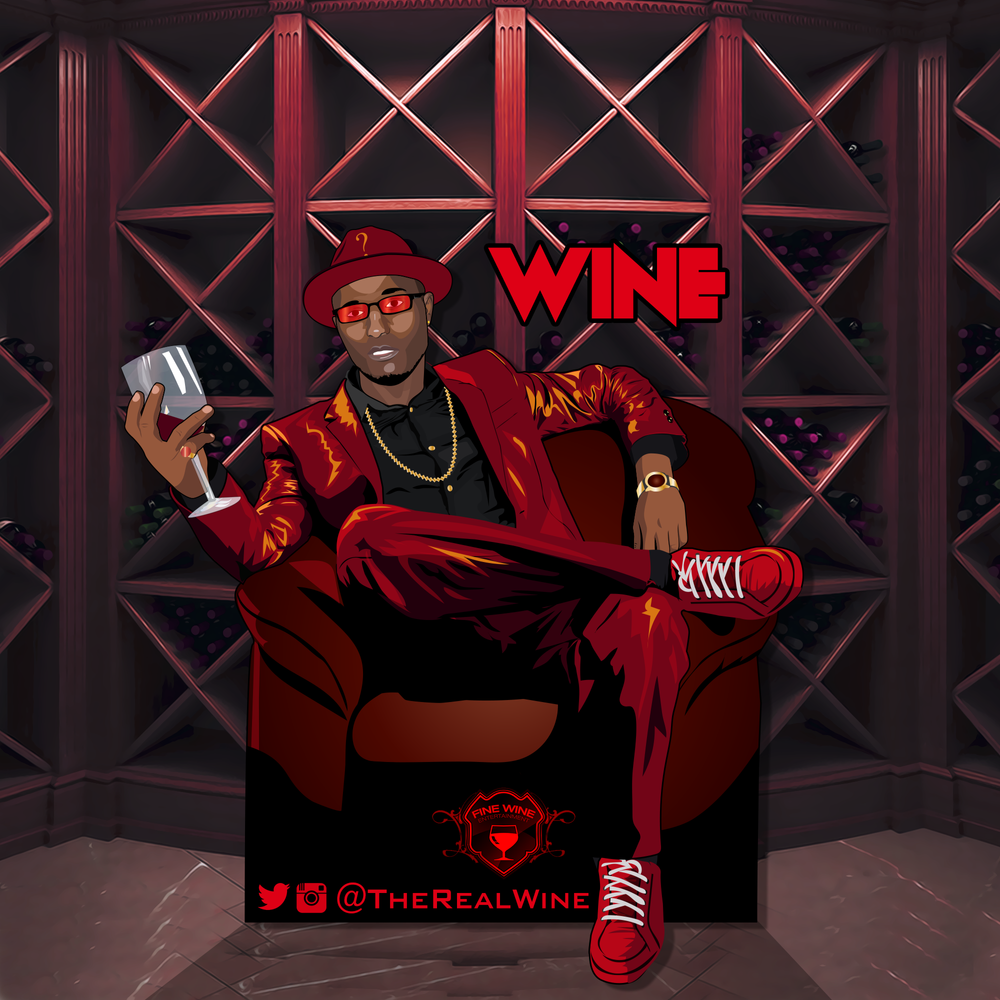 ABOUT WINE.
Searching for success in everything he does, the Kansas City bred Hip-hop artist WINE, stands to be a man of substance. Currently based in Atlanta GA, with his focus more so on his craft than fame, WINE is effectively becoming one of the most influential artists of this millennial.
After noticing his melodic abilities, WINE began to work heavily in the studio crafting his first EP Out The Cellar (2013). Since then WINE has expanded his name and brand into something much more. Making his break into fashion culture, his brand COGNAC was featured in Esquire Magazine (2019) " Top Designers on the Rise" 
Inspired by his goal to be a role model for the youth, his persistence is something to be noticed. "Where I come from, the youth really need someone to look up to. "Someone that has been through what they have, and understands life from all angles." To deliver real and powerful music with a message through culture and community, WINE provides a journey for all listeners. 
Currently preparing for the release of his fourth project, WINEinstein, he's taking his time to make everything right.
                                                        If you have not done so, check out his New Release "Bankroll." Available on all major platforms!
"AS THE DIARIES OF ESSENCE STRIKES OUR SENSES... THE QUALITY THAT TIME BRINGS IS OF THE NATURE REFINED... THE REFINEMENT OF BEHAVIOR IS A MAN'S CURRENCY... WE SIP TO TIME."